How Blockchain can Improve Food Safety in China's Swine Industry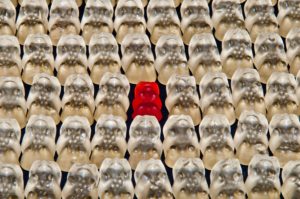 By Chih-Chieh Chang, Analyst GFSF
Situation
In 2016, IBM, Walmart, and Tsinghua University in Beijing scaled up a pilot project to examine how blockchain can increase food traceability and transparency. Using IBM's Linux Foundation blockchain-based Hyperledger technology, they found that blockchain can shorten the time to trace swine products' information. For example, it would only take 10 seconds to check a product's shipping status and 30 seconds to obtain details such as the origin of production, batch number, expiration dates, and even the storage temperature.[1]
Policy and Regulatory Background
While CFDA (China Food and Drug Agency) does not yet require blockchain embedded food safety tracing information, officials have indicated to GFSF that blockchain apps for food safety regulation are likely to be introduced at a later date. At the national level, CFDA and AQSIQ (China General Administration of Quality Supervision, Inspection and Quarantine) have introduced a roster of new technologies for surveillance purposes that also are foundational to the introduction of blockchain apps for surveillance and verification.
At the provincial level, Shaanxi Province, Guangxi Province, and Hangzhou Province are encouraging the introduction and use of blockchain among suppliers for regulatory supervision and surveillance. Fan Jiulun, Shaanxi Province representative of the National Committee of Chinese People's Political Consultative Conference, and Xu Liyi, mayor of Hangzhou Province, commented that their provinces will modify industry structure to facilitate the deployment of artificial intelligence, augmented reality, and blockchain technologies to increase economic growth. As for Guangxi Province, 71 regional representatives stated that Guangxi Province should finalize its blockchain strategy and suggested that Guangxi Province establish a blockchain development fund for incubating blockchain technologies in the private sector.[2] Pork traceability is especially emphasized in Guangxi Province's Modern Livestock and Poultry Breeding Regulation. According to the regulation, five stages in swine production are now subject to verification by authorities.
Production records: a/reproduction; b/ performance, c/ sales, d/ inventory, d/ slaughter, and e/ workers training records.
Immune records: a/ immune status, b/medical, c/ inspection and d/ monitoring records.
Feeding records: a/microorganism, b/ vegetable protein, c/feed purchase and d/inventory records.
Sick or dead pig records: date, death reason, way of dealing with these pigs, date dealt with, and entity responsible for dealing with them.
Waste records: waste amount, waste facilities numbers and operational statuses.[3]
All of these records need to be saved both electronically and in hard copy for three years. The above-mentioned provincial guideline and current regulation in the swine industry show the need for swine product record traceability, and blockchain technology can help trace swine product records and improve food safety in the swine industry.
Other Successful Blockchain Application Cases in Food Safety
Blockchain is being used increasingly as the default food safety tracing vector in trade with China and in the global supply chain. Simplum (Poland) combines a patented hardware and software cloud information storage in their SLIDE system to reach efficient data storage and recall capabilities transmitted through radio frequency identification (RFID). In the breeding process, Simplum uses a mobile terminal with an RFID reader and SLIDE software to enhance performance of herd, intelligent herd renewal, and real performance monitoring.[4] Simplum's technology allows swine producers to use blockchain to record every stage of a hog's lifecycle, including breeding, fattening, and slaughter and veterinary monitoring, leading to enhanced food traceability, cost reduction, and shorter integration time. Simplum and its partner, GIC Group, will be working with a new EU-wide industry alliance for the introduction of SLIDE enhanced by blockchain capability this year. This SLIDE system will ensure greater confidence of the absence of African Swine Fever (ASF) of wild boar from Belarus in Polish pork products as well as quality features of EU exported pork products worldwide. Eventually, this system might facilitate the lifting of China's ongoing swine embargo for Polish pork exports because of ASF concerns.
Another example of successful blockchain application in food safety can be found in Taiwan. The outbreak of foot-and-mouth disease (FMD) of swine in Taiwan in 1997 cost around $5.6 billion,[5] and Taiwanese people still live under the shadow of FMD due to the lack of understanding toward FMD and the intimidating pictures of sick or dead pigs. To strengthen people's confidence toward local swine products as well as wipe out FMD from Taiwan, the Council of Agriculture (COA) has executed the Taiwan Swine Industry Revitalization and Development Plan (2017-2020). The plan emphasizes enhancing the traceability system of 80% of local swine products to propose Taiwan to World Organization for Animal Health (OIE) as a non-FMD country moving forward.[6] Owlchain (Taiwan) created a food safety blockchain tracing system, which enables consumers to directly access every stage of a hog's lifecycle, such as breeding, vaccination, timing, and the ingredients of starter feed, grower feed, slaughter, pork cutting, and processing.[7] The blockchain swine product tracing system demonstrates the potential for Taiwan to manage food safety issues, especially for FMD.
Future Prospects
Under ISO/TC 307 Blockchain and Distributed Ledger Technologies, eight aspects regarding blockchain standardization, including overview of privacy and personally identifiable information (PII) protection, terminology and concepts, security risk and vulnerabilities, overview of identity, reference architecture, taxonomy and ontology, legally binding smart contracts, and the interaction between smart contracts and blockchain[8] are all under the proposal request stage from its 34 participating members, including China. With the convergence of commercial interests and national surveillance requirements, blockchain applications will increase in conjunction with food safety reporting requirements.
[1] https://www.walmartfoodsafetychina.com/fs spotlight/blockchain-and-supply-chain-food-traceability
[2] http://tech.163.com/18/0304/10/DC21DGJI00097U7R.html
[3] http://www.fjc001.com/shengtaiyangzhijishu/styzjc/75108216222.html
[4] http://www.simplum.com/devices
[5] https://www.agriharvest.tw/theme_data.php?theme=article&sub_theme=article&id=644
[6] http://www.chinatimes.com/realtimenews/20170928003332-260407
[7] https://www.owlting.com/owlchain/choice_pig/PA201705000003
[8] https://www.iso.org/committee/6266604/x/catalogue/p/0/u/1/w/0/d/0