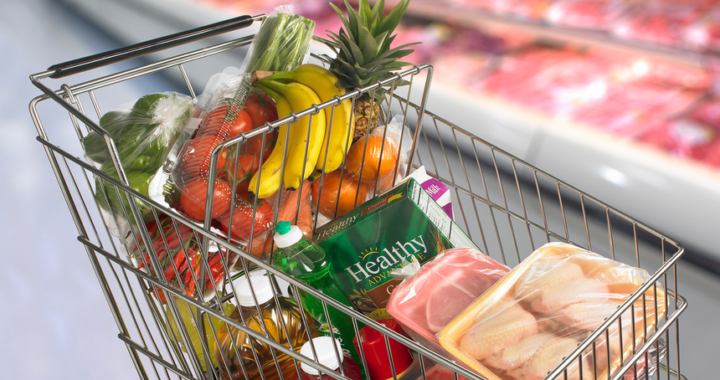 China's Demonstration Supermarkets to Set Best Practices in Food Safety
Yushuang Sun
China has been engulfed in food safety crises as a litany of food safety incidents unveiled regulatory loopholes and severely undermined consumer confidence in the domestic food market. Amid the turmoil, the country has attempted to revamp its institutional and legal frameworks over the past five years. In 2013, the China Food and Drug Administration (CFDA) was established to streamline food safety management over food production, distribution and consumption. The 2015 amended Food Safety Law (FSL) manages to tap into the previously unchartered domains such as food traceability and rules governing online platforms, and imposes stringent penalties to ensure compliance.
In lieu of the recent waves of institutional and legal reforms, the State Council has tasked provincial and municipal offices of CFDA to select "safe meat and vegetable demonstration supermarkets" as a way of setting the food safety standard for other retailers to follow. The creation of demonstration supermarkets attempts to stamp out low quality produce and tackles the problems of consumer mistrust and market information asymmetries. In April, the CFDA laid out a detailed action plan highlighting the substantive guidelines of this initiative as well as the timeline of the application and review processes. Guided by the "Four Most Rigors"[1] principle put forth by President Xi Jinping,  the action plan hinges on three important food safety aspects: 1) buildup of national food safety standards, 2) enhanced food traceability, and 3) strengthened supervision and inspection mechanisms. The application process began in late April and ended in October. Assessments were then conducted based on the guidelines, and the first batch of certified retailers was to be notified in November.
Having acknowledged that lack of a coherent system for standards was one major reason that led to the previous regulatory failure in food safety, the Chinese authorities have since committed to consolidate the existing standards and tackle the missing ones. To this end, the action plan delineates sources of standards that the demonstration supermarkets should conform to. The principal and the most legally significant group of standards is the national food safety standards (also referred to as "guóbiāo" or "GB" standards), which the demonstration supermarkets must fully abide by. If the GB standards are not available[2], international standards such as the Codex Alimentarius or standards promulgated by developed countries and regions may be applied. The demonstration supermarkets are encouraged to draw from foreign best practices in procurement, sales, and safety inspection standards to develop more stringent private standards in accordance with their actual operation and management.
In line with the growing emphasis on self-regulation stipulated in the amended FSL, the demonstration supermarkets are required to conduct regular self-inspection on all edible agricultural products and to scrutinize the quality and safety issues reported by consumers. To develop a food traceability system, the demonstration supermarkets are obliged to keep a record of suppliers' names, origins and varieties of the products, and other related information, ensuring that all edible agricultural products they procured are traceable. They are also charged with holding their upstream actors accountable by reviewing the producer's license, the product's compliance certificate, and the detailed production record for raw materials, food additives, and agricultural inputs such as pesticides, fertilizers, veterinary drugs, feed, and feed additives. In addition, demonstration supermarkets are encouraged to adopt multiple supply chain management models, such as contract farming, agricultural super docking, or "base + processing + supermarket" circulation. In addition to self-regulation, governmental agencies must double their monitoring efforts. Regular inspections should be conducted on a monthly basis, and unannounced inspections can be performed after the reporting of food safety complaints. The demonstration supermarkets would be delisted for two years if their overall food quality falls below the required standards. All the inspection outcomes should be made available to the public.
Another prominent feature is that the action plan denotes special treatment for organic produce. Organic agriculture and the market for organic food have taken off in China after a series of high-profile food safety scandals has spurred the middle class toward alternative ways to buy fresh produce and meat. Against the backdrop of this growing desire for organic produce, the demonstration supermarkets are tasked to create designated counters for organic produce. Yet, China's organic food regime faces several lingering problems. Despite substantial legal efforts being made to harmonize Chinese organic standards to Codex and to more stringent EU ones, the quality of organic produce cannot be separated from the country's dire environmental pollution. Due to the rapid but largely unfettered industrialization, China's soil and water sources contain large amounts of heavy metals, such as lead and cadmium. A government study reported 90 percent of China's groundwater is polluted and soil is contaminated on 1/6th of arable land. The heavy application of agricultural chemicals has further damaged the soil quality to the point that one USDA economist claims it is "almost impossible to grow truly organic food in China." It is difficult to guarantee that any agricultural production will be free from chemical residues carried in irrigation water and/or spilled over from adjacent conventional farms.
Equally problematic is the Chinese organic certification system. Although the country has one of the world's most stringent standards for the accreditation and certification of organic food, the implementation framework is fragmented. The Chinese Organic Food Certification Center (COFCC), a special organism of the Ministry of Agriculture, is supposedly in charge of administering organic labeling. But in fact, COFCC only certifies about 30 percent of organic products. The rest are certified by 26 third-party agencies, mostly private, which receive labeling authorization from COFCC. Third-party labeling suffers a credibility deficit as a handful of reports disclosed that bribery has been a common practice to obtain licenses. Moreover, stakeholders' poor awareness of food safety laws and standards is a recurrent impediment to implementation of the legal system. Since organic products sell at higher prices, food producers may put fraudulent "organic" labels on their products for a higher profit. According to a USDA report, out of 23 cases of fraudulent organic certificates between 2011 and 2013, nine involved Chinese companies. In another case that made international headlines, Whole Foods Market had to stop selling Chinese "organic" ginger after the product was found to contain residues of aldicarb sulfoxide, a pesticide not approved for use on organic produce.
Cognizant of an array of enforcement hurdles in food safety given China's scale and its fragmented food market, the demonstration supermarket initiative has embraced the decentralized management system, channeling the government responsibilities to provincial or lower levels of government. The purpose is to ensure public participation in decision-making and to promote more effective management of resources, since local authorities are generally more familiar with their regulatory needs and staffing and other resource constraints. However, human, technological, and financial capacities are insufficient in local jurisdictions, and private participation in the food safety system, through proactive compliance or civil society monitoring, remains trepid. Whether this initiative can gain traction and set a food safety standard for other food retailers to follow remains to be seen.
[1] This principle refers to (1) the most rigorous standards; (2) the most rigorous scrutiny; (3) the most rigorous punishment; and (4) the most rigorous accountability.
[2] Such as standards regarding maximal residue limits of agricultural and veterinary drugs