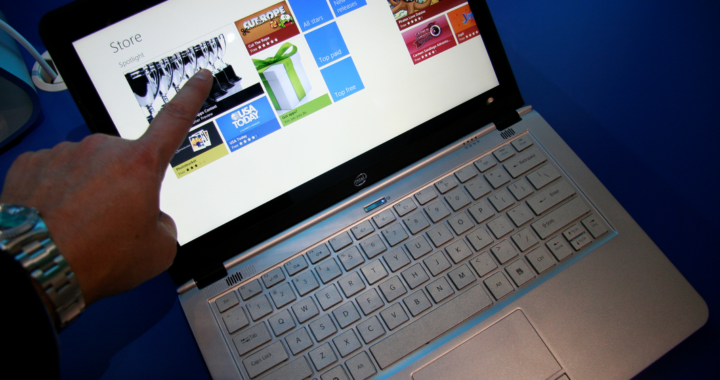 China Adopts Tightened Rules Governing Food Safety Online and Retail Food Sectors
Yushuang Sun
Online food ordering and delivery services have brought significant changes to the farm-to-fork food supply chain in China. According to a report released by China's largest restaurant food delivery platform, Meituan-Dianping, food delivery revenues tripled in 2016 to RMB 130 billion (USD 20 billion) and have the potential to reach RMB 300 billion (USD 46 billion) per year in 2018. The company itself is now processing 13 million orders a day, amounting to RMB 555 million (USD 85 million) in daily merchandise value. Despite the rapid growth, the booming e-commerce industry has introduced new food safety risks. In 2016, the CCTV consumer rights television show "3.15" discovered that a number of restaurants registered on Ele.me, one of the largest online food delivery platforms in China, were unlicensed and preparing food in cramped and unsanitary conditions. The scandal boiled over when 20 university students in Shanghai came down with food poisoning symptoms after they ordered deliveries from Ele.me. The Shanghai Consumer Rights Protection Commission later found that only 13 percent of restaurants registered on Ele.me were able to get licenses and the remaining 87 percent did not comply with food safety regulations.
In response to these food safety and health hazards, China Food and Drug Administration (CFDA) published two measures targeting e-commerce and addressing food safety in this new retail channel. The "Measures of the Investigation and Punishment of Illegal Conducts Concerning Online Food Safety" (Order 27), came into force on October 1st, 2016. This new set of regulations assigns food safety responsibilities to food producers, operators who market products online, restaurants that sell online for delivery, and third party e-commerce platforms. In February 2017, the "Draft Regulation for Online Food Delivery Services" (the Draft Regulation) was published to solicit public opinion. Embodying the idea that basic food safety and hygiene are the bottom lines to protect consumers, the Draft Regulation proposed detailed measures to reduce the risk of food safety incidents.
Order 27 addresses food safety for sales via third party platforms and other online delivery services through three main channels: management, transparency, and inspection. Article 14 of the Order stipulates that third party platforms must have food safety management or specialized personnel in charge of the management. They must set up systems for reviewing business licenses of food producers and traders, registering their real identities, and monitoring their subsequent activities. Articles 11, 12 and 13 further provide that contact and identification information must be maintained for individual food providers, and their transaction information must be recorded and preserved for no less than six months upon expiration of the shelf life of food products, or for two years if there is no shelf life.
In order to tackle the issue of fraudulent information and ensure supply chain transparency, Order 27 requires online food providers to publish all relevant business, production and trading licenses on their website in a clear format that is easy for consumers to comprehend. If engaged in restaurant or catering services, providers must display their food safety inspection grades on their main activity page. In addition, Order 27 applies special restrictions for health food, infant formula milk products, and formulated food with special medical purposes. Online sellers of these products must display their products' registration or filing certificate, the advertising approval number if applicable, and a link to their credentials on the CFDA's website. In addition, information published online must be consistent with the product's label. It is forbidden to overstate the health functions, such as infant formula can increase intelligence, improve resistance to disease, or enhance immunity.
Order 27 also contains provisions to enhance self-inspection by third party platforms and confer more investigation power to local FDAs. According to article 14, third party platforms must conduct regular monitoring and spot checks on their registered food providers and traders. If food safety violations are detected, they must immediately stop the activities and report to the local FDA. For serious violations, the third party platform services to the violator must be promptly cut off. If a consumer suffers damage from a food product bought through a third party platform, that consumer can demand damages from the trader, or from that platform when the contact information of the trader is missing. Also, local FDAs are required to conduct frequent on-site inspections, sample food items, review records of the sellers as well as the platform, and use data and technology to monitor their activities.
Based on Order 27, the Draft Regulation imposes more stringent requirements for online food service providers. Among these requirements, the most noticeable is that any food delivery business that sells online must have a physical outlet and a food business license to guarantee that those responsible for food safety violations or infringement on the rights of consumers can be accurately located. In addition, online food service providers must control the raw material supply sources and ensure that they comply with food safety standards. They must conduct periodic maintenance on their food processing, storage and display equipment as well as freezing and cold facilities. Measures are also required to ensure food safety during storage and delivery periods, including prevention of contact with the food by delivery personnel, temperature control, and the use of clean and non-poisonous food containers, utensils and packaging materials.
In response to Beijing's initiatives, Shanghai has spearheaded the drive for tightened rules regarding online food delivery services. In June 2017, the city's food safety watchdog proposed a draft regulation for public comments that also includes the provision for online food providers to have a physical restaurant location. High-level hygiene standards for dishware, kitchenware, and food delivery containers are also incorporated into the draft regulation. Any violation of these food safety rules will demand intervention from the supervising bodies. Although both drafted regulations have been hailed by consumers, many food retailers within the e-commerce industry have voiced their concerns as the measures bring additional costs and complexity for businesses. For instance, Ele.me declined to comment on the prospect of these tightened rules, stating that the company has already strengthened their management processes according to the Order 27. Some have also cast doubts on the requirement of asking online food providers to have a physical store, reasoning that improvements in food safety do not depend on the forms of store but rather on how effective those safety standards are implemented.
In addition to government interventions, private sector has been actively engaging in combatting the sub-standard food providers and improving practices throughout the value chain. Food delivery platforms such as Ele.me, Meituan-Dianping and Baidu Waimai have taken a collective action in organizing secret inspections on food traders registered on their platforms. All three platforms agree to remove the product from sale if it is found at odds with the food safety and health regulations. The first wave of inspections was carried out by municipal officials in the Chaoyang District of Beijing earlier this summer. Sixteen products purchased from seven local restaurants were delivered to a testing van for examinations on pesticides, micro-organisms and other additives such as melamine. Another public-private partnership initiative is the enforcement of the "Disinfection of Food Distribution Box (package)" standard in July. Formulated by the Chinese Cuisine Association (CCA) along with Ele.me and Baidu Waimai, this standard has detailed provisions for employees to keep personal hygiene and instructions on how to disinfect and monitor delivery tools. These PPP endeavors could potentially deliver safer food at lower regulatory cost and set up industry leaders with robust monitoring capacity, sophisticated approaches to food safety, and efficient operations along the value chain.